Dog & Puppy Toys, Reviews & Stuffz
DT Stuffz is created by dog owners, their dogs (and puppies) looking for safe, high quality dog & puppy toys and treats. Our favorites focus on our selected no-squeaker dog toys. Unlike other dog toy stores or dog supply shops, we personally (our dogs are 'persons' too) try to test all of our recommended toys, treats and supplies so that we can bring you great choices with the best quality in dog and puppy toys to your home, office – or home/office. We've recently added a few new kitty toys, supplies and treats.
Current News | Reviews | Ideas
---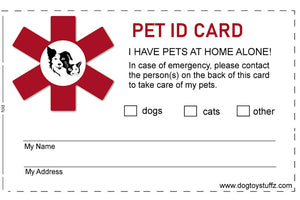 Don't let your health care concerns, an illness, incapacitation, or a sudden emergency keep you from notifying someone that you have pets at home alone that need care. This free,...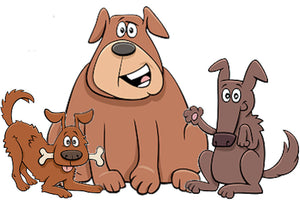 National Mutt Day is a day for us to embrace, save and celebrate mixed breed dogs. It's celebrated twice a year on July 31st and December 2nd but should be...
I was recently reminded that many may not know why we created DogToyStuffz. It all started when Sydney, our Australian Shepard mix, swallowed a squeaky toy part in her favorite...
This week's favorite
This week, little Nova picked this squeak free, interactive dog toy that you can hide treats in! It's great for mental stimulation!
See this week's pick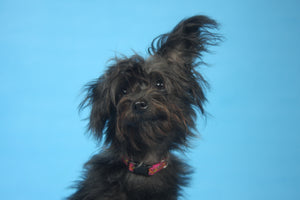 About our curated dog & puppy toys
The dog & puppy toys seen here are some of our favorites – all curated from Amazon - and offers you a whole line of specially selected dog and puppy toys and treats that are constantly being updated and added to our list! Our favorites are dog toys without squeakers (or those that have removable and/or replaceable squeakers) designed for playing tug-of-war or fetch with your dogs. There are some great ones for teething puppies too. And the best thing with the rope & ball dog toys or the soft dog toys that we like to recommend most is that they are organic, biodegradable, non-toxic and eco-friendly in all ways for puppies, dogs and the general household!
We know how hard some dog toys are to find, especially safe, organic, hazard-free, and environmentally-friendly dog and puppy toys. We will use DogToyStuffz.com to review all dog toys and let you know about all of our findings, good and bad, on all types of dog toys and how they affect the human people around and possibly other pets too. Sometimes the availability and prices change before we have a chance to update. However, we will work to point you in the direction of the dog or puppy toys and treats we know will make everyone in your household happy.
Keep watching here for dog news and posts on the most fun and greatest dog toys imaginable. DT Stuffz has gone to the dogs!